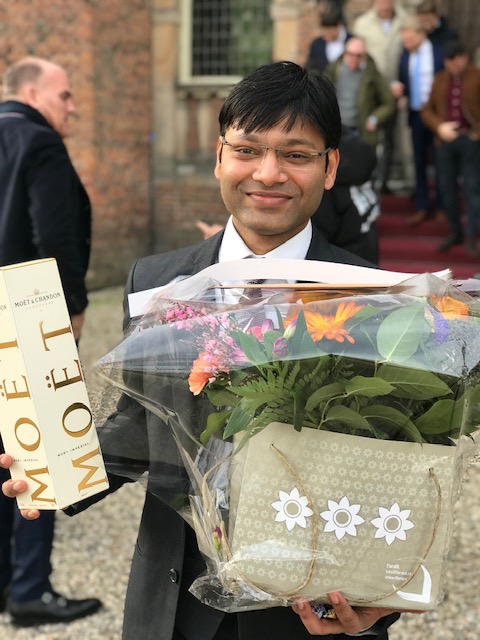 Cross-border acquisitions in which emerging-market multinationals acquire companies in developed markets are good for innovation, Kylla investment analyst Shivam Agarwal has found.
Shivam conducted the research as part of his MSc in Financial Management at Nyenrode Business University. His thesis – "Post-acquisition innovation performance of emerging market multinational enterprises in high-tech industry" – explores whether and to what extent high-tech emerging-market multinationals can boost their innovation performance by acquiring similar firms in developed countries. His research considers the impact on patents, the impact of geographical distance between acquirer and acquired, the cultural distance between the two and the influence of the acquirer's previous experience, if any, in buying and integrating high-tech companies in advanced countries.
"I found that if a high-tech emerging-market company buys another high-tech company in an advanced market, the performance of the emerging-market company improves within a year," said Shivam. Surprisingly, he also found that geographical distance and cultural distance (the degree of difference between cultures), had no impact on the acquirer's innovation capacity. "I saw no significant relationship between the two parameters," Shivam said. However, previous experience with a similar acquisition did have a positive impact.
Growing cross-border acquisitions from emerging markets
Shivam's research is timely because of the rapid growth in cross-border acquisitions by emerging-market multinationals. Previous studies have been inconclusive about the impact of cross-border acquisitions on the innovation performance of the high-tech acquirers, while there is a general lack of research into the impact of geographical distance and acquirer's previous acquisition experience.
While cautioning that his findings are based on a small sample, and that using patents as a measure of innovation is not without problems, Shivam believes that companies in emerging markets should consider cross-border acquisition as one way to enhance their own innovation performance, and that when doing so decision-makers should consider acquiring firms in developed countries. "[My research] can help decision-makers in companies to make better decisions. Geography and culture don't matter, while previous experience [of making similar acquisitions] will help to improve innovation performance."
Shiva scored an 8.0 for his thesis and graduates on 22 February. Congratulations Shivam from everyone at Kylla.