When I arrived at Kylla, I was immediately struck by my colleagues' attitude that, ultimately, given enough focus, energy, and effort, nothing is beyond our reach. No matter how far away, or fanciful it may have seemed to you. It's encapsulated in our mantra: "Business Beyond Borders".
One of the best things about working in this entrepreneurial space is that everything is possible, and you are constantly interacting with people with varied and fresh perspectives on every conceivable idea.
In these first few months, all my meetings with clients and investors have been memorable.
So, when I had the chance to tag along for a round of golf and meet a guy building a satellite network, launching rockets and raising capital to do something that I had never even considered the importance of, I was like "that's going to make a cool story to tell!".
Coen Janssen is an unassuming fellow with a rather wicked sense of humour. Passionate about his work, on the drive down he sat transfixed by his phone answering investor's emails during what was a pressure cooker phase. Once the initial awkwardness of our meeting had passed, the usual golf course humour ensued and one by one the laughs began to flow.
I, of course, had about a million questions for him about Hiber. The company is a start-up of literally astronomical ambitions. Combined with IoTs tech, Hiber is pushing the boundaries to provide regular information and data from the most remote regions of the world.
To illustrate just how impactful and far-reaching this idea could be, at the 19th hole, Coen is finally, and expertly fielding that barrage of pent up questions I had. In response to one of my many "could it be used for……?" questions. He tells us that: "Everyday we get calls from potential clients who, through the simple act of inquiring, comes up with ways and uses for Hiber that we had never considered."
What makes the company, and what it offers so intriguing is the ability to fill a massive gap in automated data-driven communication from remote locations in a low cost, low power and sustainable way. This makes it more accessible to everyone in need of the service.
Small information updates from the middle of nowhere are now entirely possible. You will no longer have to trek out to the location, or worse, wait for a news report. Consider: only 8% to 10% of the world is covered by any form of internet coverage. We are moving from that to theoretically 100% coverage, at least for small updates up to 144 bytes.
This is great news for anyone from an Aussie cow farmer to a climate change researcher who needs updates from Antarctica.
The project is now through the seed funding phase. After a couple of years of angst, worry and sleepless nights, Coen and his dedicated team have a working product. They now look forward to a few more years of angst, worry and sleepless nights, as they enter the next phase, and begin scaling the service to meet the ever-growing demand.
I highly recommend that you check out this article in Forbes, which describes Hiber's fascinating journey so far or have a quick look at this video!
As a company that has truly gone beyond borders, I know I look forward to their continued success.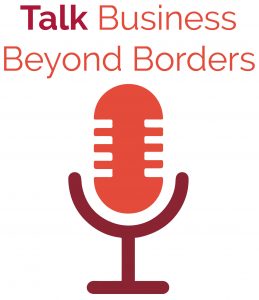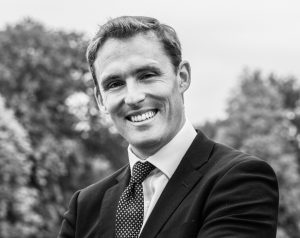 We love business and we love finance, and we can't stop talking about it. Michael Marabini, Investment Manager at Kylla Corporate Transactions, regularly talks to high-growth entrepreneurs about doing 'Business Beyond Borders'. Join our passion in 'Talk Business Beyond Borders'.